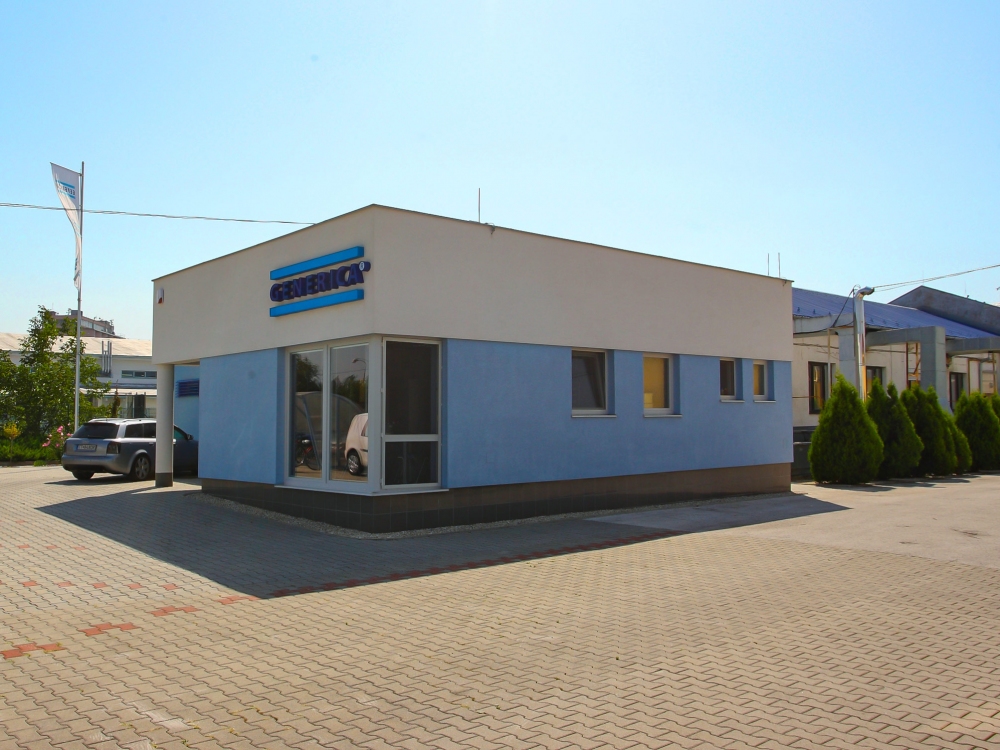 We are here for you
since 1995
We are here for you
since 1995
How did it all start?
Company history
GENERICA, spol. s r. o. was founded as a family business in Piešťany, Slovakia in 1995.
It was originally conceived as a pharmaceutical consulting firm whose major area of specialization would be consultation in the field of food supplements. After three years of operation, however, GENERICA expanded its activities to include the production of dietary supplements as well.
During its operation, GENERICA has continuously expanded its product portfolio, thanks to which it can now offer a comprehensive range of products. It proceeded from the production of basic forms of vitamins and minerals all the way to products based on plant extracts, probiotics, as well as products that contain something 'extra'. At the same time as it was expanding and improving its portfolio, GENERICA has also been upgrading the forms of vitamins it offers. Initially it only manufactured effervescent tablets and tablets that dissolve in the mouth. Currently it offers almost all galenic forms: drops, syrups, effervescent tablets, succulent tablets, coated tablets, hard and soft gelatin capsules, creams, ointments and body lotions. In 2018, the company expanded its portfolio to include medical device. The wide variety of products and forms contributes to a more complex approach to the improvement and maintenance of health.
Proof that the company performs its work in a high-quality, conscientious and professional manner is also the acquisition of some important certificates, such as, since 2004, ISO 9001 and ISO 14001 certificates from DNV, then LRQA, and gradually others obtained according to ISO 22000 standards and ISO 13485, from LRQA and 3EC.
The rapid growth of the company has also led to a corresponding adjustment of organizational structures. As a result, GENERICA founded its subsidiary company Generica Bohemia in the Czech Republic in 2010.
At the end of 2011 GENERICA completed the modernization of technological equipment. This innovation has brought acceleration and efficiency especially in the production of modern and highly effective vitamin drops. In 2016, it modernized the technology of fluid production and in 2018 the premises and technology of blister adjustment. As part of the renewal of its equipment, the company put emphasis on the protection of the environment. Its innovative approach has made it one of the European leaders in the field.
GENERICA is currently the biggest Slovak producer of dietary supplements. Its range of products contains more than 60 different items, which are also exported to several states.